We have started building a vision of a sustainable FBA 2030
With the participation of prof. Ivan Nový, Dean of FPH, prof. Jiří Hnilica, Vice-Rector for International Relations and Information Systems, Stanislav Háša, Head of the Department of Management of the Faculty of Economics and Management of the University of Economics, Prague we have started the participatory building of the vision of sustainable FBA 2030. A total of 17 people, including students, attended the facilitated meeting organized by the Department of Management and Center of Sustainability Management of FBA.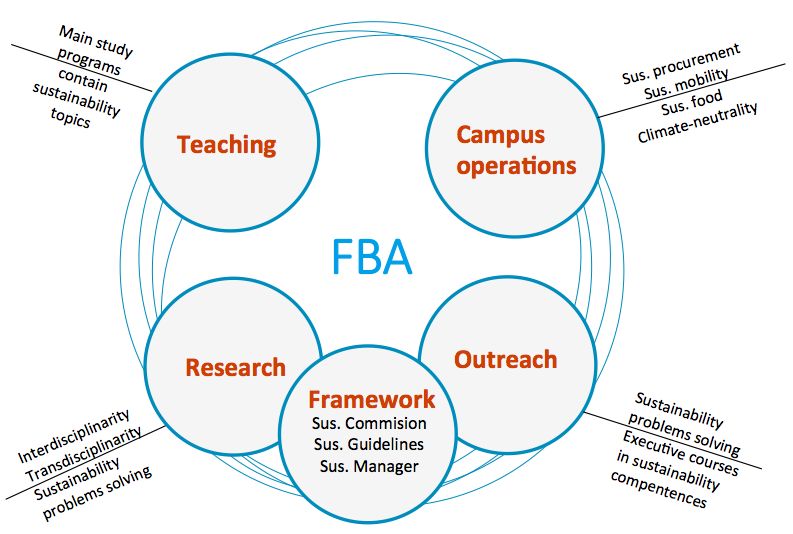 Initially, the opportunities that a long-term vision of sustainable FBA can bring to students, companies, faculty staff, and to success in EQUIS accreditation were presented. This was followed by a section focusing on the state of the art on the topic of a sustainable university. This is by the way a very young area of research. However, a fairly clear idea has already crystallized. Model sustainable university is linked to developing global discourse on sustainability, and it introduces sustainable development into its core functions, namely teaching, research, collaborating with the community and practice, and its own operations, ie managing its campus, procurement, mensa and so on. To do this, a university must have committed and competent actors who will promote sustainable development within the so-called institutional framework, ie put sustainable development in the university's vision, mission, policies, rules and objectives.
After getting acquainted with the state of the art, the main interactive part of the meeting came, where the participants divided into three teams and created "sub-visions" for teaching, research, campus operation, cooperation with practice and institutional framework. At the end there was a mutual presentation of visions and discussion.
The event organizers count on the continuation of this process. They will create a working group or commission for sustainable FBA, which will be composed of representatives of each department and prepare a vision for further discussion.